With 99% of the vote counted in Sunday's second round of the Presidential election, Gabriel Boric, the 35 year old former student leader won the race with 55% of the vote.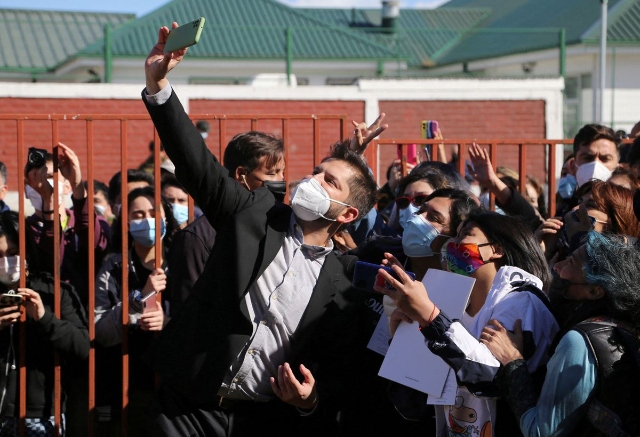 Pictured taking a selfie with his supporters his 10% lead over extreme right wing candidate Jose Antonio Kast who garnered 45% of the vote, the Left, led by Boric is clearly in the ascendancy in Chile.
Kast is seen consoling one of his supporters. The polls had predicted a very tight race right up to this past weekend. But clearly Chilean voters decided to make a clear break with the Pinochet era by rejecting Kast who had spoken favorably of the late dictator who overthrew Marxist Salvador Allende in 1973.
Chile is also in the process of reforming its 1980 constitution, another legacy of the Pinochet era, through a Constitutional Convention which will put the new document to a popular vote in 2022.